As a confession, I'll start this by saying I know next to nothing about Austrian singer Ina Regen.
Except that she sings backing vocals for Conchita (Wurst), her wonderful debut single 'Wie a Kind' is popping up more and more on Austrian radio station Ö3 every day, and I am scheduled to interview her later on in the week.
Oh, and I briefly met her a couple of months ago while out for dinner with André Karsai, Conchita's social media manager, and the man who directed Regen's 'Wie a Kind' music video.
Yes, he knows just about everyone in Vienna so, at an out of the way restaurant in my neighborhood on a Thursday night in walked Ina, spotted him and made a beeline for our table.
And all I remember thinking was "Wow, she's beautiful", noticed she had this flamboyant, slightly eccentric and quirky way of dressing that I thought was gorgeous, and man, was she friendly.
Besides, she gives off this aura of light and happiness that I thought was delightful, and has a glowing energy that makes her seem to be one of those people you just know you would really like.
And I mention all this because, as a precursor to my interview with Ina Regen this week, I wanted to show you this little gem of a video I stumbled across this afternoon.
A music video from an Austrian YouTube channel called 'One Take Sessions'. A channel I highly recommend you subscribe to if you like Austrian artists and love good music, as they have both, including this quite lovely one-take-session of Ina playing piano and singing 'Wie a Kind'.
And what is captivating about this simple video is, while many singers can sing when their voices are messed with in the studio or auto-tuned half to death, Ina can sing without that.
In fact, her voice is just as good as in her official music video of the song except, in addition to clearly being able to sing well, she also has a slight huskiness to it when singing live and without any messing that doesn't always show up in the official video.
A huskiness that adds an even more touching feel to the song and makes it even sweeter.
Watch Ina Regen's one-take-session for 'Wie a Kind' in the video below, then watch her official music video for the song below that. It has only been up on YouTube for a couple of weeks, and already has almost 40,000 views and growing.
For a previously unknown Austrian singer, that number of views is fabulous. For Ina Regen, my guess is this is just the beginning as, this girl, she has real talent.
And I'll be back later on in the week to tell you all that I found out when I met her. Meanwhile, enjoy!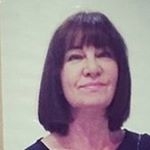 Latest posts by Michelle Topham
(see all)