Ina Regen releases 'Wir schreibm Geschichte' (We Write History) — another killer song from this fabulous Austrian artist
Austrian singer songwriter Ina Regen catapulted to fame in Austria last year when she released her first ever single 'Wie a Kind'.
The video for the song garnered over 1.8 million views (unheard of for most Austrian artists), and almost overnight Regen went from being one of Conchita's backing singers to a nationally known artist.
The interesting thing about Ina Regen is she is one of the few artists that sings in Austrian-dialect German, and that actually gets radio play for doing so.
The interesting thing about her songs is that, even though I don't understand more than a few words, these songs are so incredibly pretty and have such beautiful melodies, they stick with you for days after you have first heard them.
Her first single 'Wie a Kind' I have had on my headphones as I exercise around Vienna since its release last November. Because it is one of those songs that gives you goosebumps.
Her released-soon-after collaboration with Austrian superstar Conchita, 'Heast as Net' (almost 1.4 million views on YouTube and counting) brought yodeling back to popular music in the land of the mountains and snow, and gave this lovely duo of friends another song that placed well on the Austrian charts.
Related Article: Conchita and Ina Regen's collaborative 'Heast as Net' is the perfect polyamorous marriage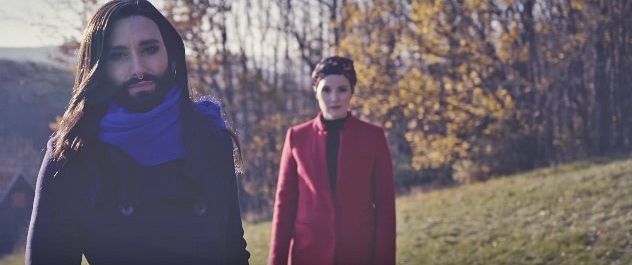 And Ina Regen's second single release 'Paris' not only came with the coolest, quirkiest and most brilliantly artistic video you have ever seen, the song itself is gorgeous.
Ina Regen's 'Wir schreibm Geschichte' ('We Write History')
Today, Ina Regen released a live and acoustic video for her new song 'Wir schreibm Geschichte' ('We Write History'), and it is another goosebumps song.
Because what I love about Ina Regen more than just about anything else is every song she writes not only has a feeling of romanticism, but also hints at Austria's immense history as it seems to be buried deep within all of them.
Which, even if you don't understand Austrian-dialect German, will give you a sense of just how rich of a culture the country has and how proud Austrians should be of what, over the centuries they have achieved, as you listen to Ina Regen's gorgeous songs.
Oh and yes, 'Wir schreibm Geschichte'… it is another of Ina Regen's songs that will just make you cry. A feat that is quite astounding when you think that, other than 8 million or so Austrians, you are not going to understand much of what she sings about.
Now that is the sign of a perfectly written song, and an incredibly talented artist.
'Wir schreibm Geschichte' along with Ina Regen's release last week of 'Landn überoi" (see video below) are the two latest releases from this lovely Austrian singer.
(And no, I have no idea what 'Landn überoi' means as Google Translate decides it must be Hindi when you attempt to decipher its meaning. Which shows you just how secretive Austrian-dialect German can be!)
Both songs are wonderful heralds of how superb Ina Regen's debut album Klee (Clover) is obviously going to be. You can listen to both of them in Ina's music videos below.
Ina Regen's album Klee is slated to hit shelves on November 1st. You can pre-order that here.
The two acoustic songs below are available on Ina's new acoustic EP Akustik Sessions (Live) available now on all digital music platforms. You can listen to the 4-track EP in its entirety in the Spotify widget below.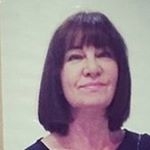 Latest posts by Michelle Topham
(see all)