Spanish flamenco and pop singer India Martínez released her newest single this morning.
Called 'Conmigo', the song is the second offering from her upcoming album Palmeras. The first release, La Gitana, has done so well since its release back in May, it currently has over 3 million plays on Spotify and climbing.
From listening to India Martínez's 'Conmigo' on repeat this morning, I would say it is highly likely it will do as well.
'Conmigo' also came with a music video.
A video that has Martínez stripping herself bare, covering herself in plaster and, as it dries and begins to crumble, she turns to dust and flies away into the air.
A metaphor for how, even though she wants to be in love again, she is afraid it will destroy her.
But…she will not let that fear stop her.
"No sé qué voy a hacer conmigo,
Si hasta del aire desconfío,
El miedo es mi único testigo,
Pero hoy me toca pelear.

Y aunque no lo parezca
Me hace tanta falta amar…
Me hace tanta falta…"
Her new album Palmeras is due for release in the next few weeks. It will be Martínez's eighth studio album, and the first since her 2016 release Te Cuento un Secreto.
Until then, watch and listen to India Martínez's 'Conmigo' in her gorgeous music video below.
You can also hear La Gitana, the first release from Palmeras, in the Spotify widget below that.
Related reading: The most beautiful India Martínez release? 'Corazon Hambriento' feat. Abel Pintos — listen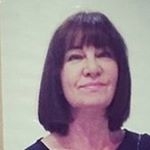 Latest posts by Michelle Topham
(see all)