I'm adding Spanish singer India Martinez to that small group of female singers I'm happily becoming obsessed with. It's only right, seeing as how I have been listening to her latest album 'Dual' almost non-stop for the last week, including this song — my Repeat Rotation Video today – India Martinez singing 'Dime Que Sera' (Say You Will) along with popular flamenco singer Pitingo,
India Martinez' 'Corazon Hambriento' is beautiful
After all, she is what I love in female singers — she has a gorgeous voice, she is beautiful, sexy, has a big personality, and produces some of the most beautiful dramatic ballads.
Plus, it is those flamenco influences, and that almost Middle Eastern feel to her songs, I keep falling for.
Listen to India Martinez and Pitingo singing 'Dime Que Sera ' in the audio video below. Isn't that gorgeous?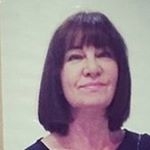 Latest posts by Michelle Topham
(see all)