Indila 'S.O.S.': It Might Be in French But It's Beautiful: Repeat Rotation Video
French singer Indila's song 'S.O.S' is my Repeat Rotation Video today. That's because I was reminded about her on a WiWiBlogs article about why she has "said No" to being the French representative for Eurovision 2015.
So, I rushed to my library of Indila songs (okay, my 'Favorites' on YouTube), and chose an Indila song to play today.
That song, of course, has to be 'S.O.S' as, while all of her songs are amazing, I think S.O.S. is the most beautiful one she has released yet – and that includes the gorgeous video she recently released with it.
S.O.S. is from Indila's debut album 'Mini World', which has only been out for a few months. It's also the third single from the album, after her first 'Dernière Danse' which saw huge success in France, and her second single release 'Tourner Dans Le Vide'. The music is haunting and Indila's voice is ethereally lovely.
As for Indila, if you haven't heard of her yet, you really should familiarize yourself with her music as her voice and music style is astounding.
She is also wildly beautiful (Indian, Egyptian, Algerian and Cambodian descent, so no surprise there), and her songs are very reminiscent of music from all four countries. Quite something really.
And, yes, while Indila's songs are in her native French so you might not understand the lyrics, they are so beautiful, really, you shouldn't care.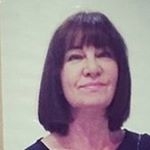 Latest posts by Michelle Topham
(see all)