I don't listen to a lot of French music. Other than Edith Piaf, who I've listened to for more than 20 years, and my latest discovery Woodkid, French music seems to have gone by the wayside for me. Not sure why. Particularly as I studied French for 12 years, so it's not like I can't understand the lyrics.
But…..I have been making an exception lately for a French singer called Indila and her song 'S.O.S.', which I love.
Today, I decided to choose another Indila song as my Repeat Rotation Video, to prove I have nothing against the French for one thing (well, you know, don't want to offend). This is Indila singing her latest single 'Love Story', another beautiful song from her debut album 'Mini World', which is actually quite stunning.
Indila, by the way, is French but of Indian, Algerian, Cambodian and Egytian origins, hence her gorgeously exotic looks.
And her music, while very much strong French pop songs, often has an undertone of Asian-inspired rhythm and melody that I love. 'Love Story', for instance, has a little bit of an Algerian feel to it and an absolutely haunting melody.
Listen to Indila's 'Love Story' below and do watch the video. Like every video she does, it's beautiful.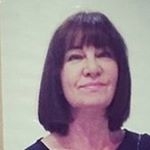 Latest posts by Michelle Topham
(see all)