American singer songwriter Ingrid Michaelson's just released ninth studio album Stranger Songs was inspired by the Netflix sci fi horror series Stranger Things.
The 11-track album was released today on the Cabin 24 Records label, with most tracks inspired by the type of 80s synth-pop featured in the streaming series. Each song was written about a specific moment or concept from the hit Netflix show.
As Michaelson herself said about the album, though, it couldn't just be written for fans of the show:
"People who watch the show can listen to the songs and figure out, 'Oh, that's that,' or have little theories. But, I don't want to alienate people who have been listening to my music for 10 years."
In that vein then, I listened to the album as a fan of Ingrid Michaelson, and as someone who hated Stranger Things. And yes, the entire album (which is beautiful, by the way) worked for me just as well as any other Michaelson release. 
In particular, though, Ingrid Michaelson's 'Jealous' is the one I loved the most.
A deceptively upbeat pop song that has some quite dark lyrics:
I do bad things when I'm jealous (And I'm jealous)
I do bad things, I can't help it, I can't help it
It's what you're doing to me, ruining me
Turning me inside out
After all, haven't we all been in that place where we are so incredibly jealous of what is happening in someone else's life that is not happening in ours, we do think about doing 'bad things'? Hell, I know I can definitely relate.
According to Michaelson, 'Jealous' was written about how Eleven (Millie Bobby Brown) felt after she saw the boy she liked with another girl. That fact doesn't matter when you listen to the song, however, as the emotions of jealousy are something we can relate to in so many of our own situations.
Listen to Ingrid Michaelson's 'Jealous' in the video below. You can also hear her new album Stranger Songs in its entirety in the Spotify widget below that.
You may love Stranger Things or, like me, you may detest it. It doesn't matter, as the album stands up beautifully on its own.
Related reading: Listen to Ingrid Michaelson's 'Light Me Up' from Pretty Little Things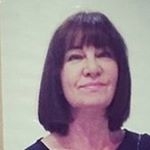 Latest posts by Michelle Topham
(see all)