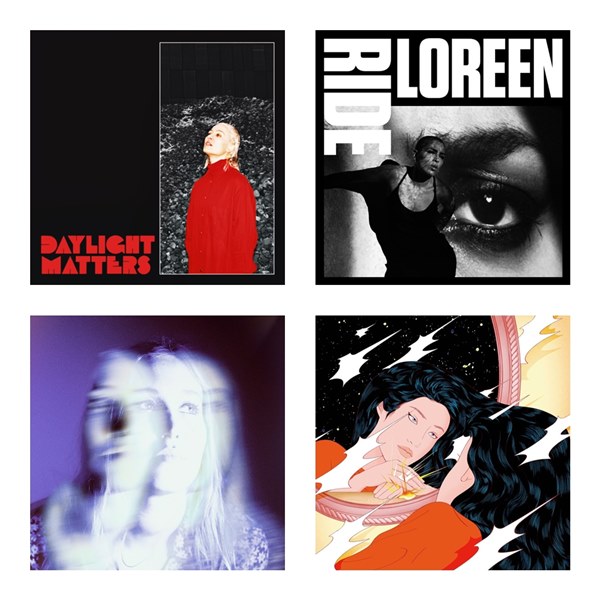 It's Day 2 of my constantly updated 'International Indie Artists that are Killer' playlist, with four more international indie artists being added to the list today.
Yesterday's four artists, of course, were all Austrian. Today's are a mish-mash of nationalities of artist I have been adding to a list of indie musicians whose work I love for the last few months, and so are from four different countries.
One of the things they have in common, other than being phenomenal indie artists, is they are all female.
First up, I am adding Welsh musician Cate Le Bon as the fifth artist on the 'International Indie Artists that are Killer' playlist. Australian singer Hatchie, aka Harriette Pillbeam, is next. Third, former Eurovision Song Contest winner and indie pop singer Loreen. And last, but certainly not least, South Korean DJ and singer Peggy Gou.
Yes, as you will learn when you listen to the playlist all the way through, now, but most definitely in future weeks as the list gets much bigger, I am covering just about every genre of indie music there is.
Because my head isn't stuck in one music genre when it comes to the music I love, so why should  yours be?
Read on to check out these four awesome indie artists, and listen to the 'International Indie Artists that are Killer' playlist in its entirety (with both yesterday and today's featured artists) in the Spotify widget below.
Cate Le Bon
Welsh folk rock singer, songwriter, musician and producer Cate Le Bon's upcoming fifth studio album Reward was written after a year of Le Bon living in the English Lake District while taking a year-long architecture program.
The songs that resulted from her sitting at her piano writing music while staring out the window at the mountains beyond are somewhat melancholy. But also seem somewhat satisfied with her lot in life.
My favorite from the tracks released from Reward so far is lead single 'Daylight Matters'. A song that is initially sad with its "I love you, I love you, I love  you, I  love you, but you've gone" sentiment. But then gives you the feeling that, wherever he is or if ever he comes back, she will be fine with that.
Learn more about Cate Le Bon on her website. You can pre-order Reward on Bandcamp, although pre-order sounds far longer of a time frame than it actually is, as the album releases tomorrow, May 24th, 2019.
Hatchie
Australian dream pop singer songwriter musician Hatchie, aka Harriette Pilbeam, released her debut EP Sugar & Spice in 2018. Since then, she has been working on songs for her upcoming debut album, Keepsake, which will be out on June 21st.
I first came across Hatchie last year, when I stumbled across an incredibly cool remix of her single 'Sure', which had been done by Cocteau Twins' guitarist Robin Guthrie, and completely fell in love with her Cranberries-style sound.
'Obsessed' is the latest release from her debut album. Just out a few days ago, it's more than a bit addictive and comes with a cool music video you can watch below.
Check out more on Hatchie on her website, including a slew of concert dates around Europe and North America she is currently in the progress of performing. You can pre-order her debut album Keepsake here.
Loreen
Swedish indie rock dance pop singer songwriter Loreen 'hit the big time' when she won the world's biggest singing competition — the Eurovision Song Contest — back in 2012. Since then, she has released two albums, her latest Ride in 2017, and has had several hit singles in her home country of Sweden.
Now we need to just get her to become as big of a superstar outside Sweden as she is within it.
Not only because she has an enormous voice, her songs are gorgeous and full of emotion, and she is the coolest, nicest person, but also because she is always on the cutting edge of sound and artistic vision.
Learn more about this incredible Swedish artist on her website and, of course, watch her gorgeous music video for the killer song 'Hate The Way I Love You', which you will also find on my International Indie Artists that are Killer' playlist. Because, man, I love this song!
You can grab her music on iTunes and Amazon.
Peggy Gou
About to hit the big time with her own brand of house music, meaning incredibly danceable tracks often sung in her native Korean, South Korean Berlin-based DJ, singer and producer Peggy Gou is still 'indie'.
In that she has yet to reach the huge fame of male DJs like Martin Garrix, Skrillex and David Guetta. But never fear, she will definitely get there. (Have you noticed how it always seems to take women longer in the male-oriented music world? Shocker!).
Peggy Gou's 'theme song' 'It Makes You Forget Itgehane' has been huge in  underground clubs all over Europe since its release. What with its pounding beat, rich vocals and uplifting sound. Plus, it's sung in Korean, which gives it an even higher level of cool.
Check out Peggy Gou's webpage for more on the ridiculously talented indie artist, and buy her music on Bandcamp.
You will also find her upcoming gig dates on Resident Advisor. And, of course, listen to her 'It Makes You Forget (Itgehane)' in the video below, and on my 'International Indie Artists that are Killer' playlist in the Spotify widget at the bottom of this page.
Related reading: You can find out more on the first four artists on my 'International Indie Artists that are Killer' Day 1 — here.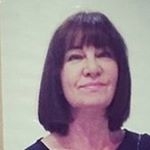 Latest posts by Michelle Topham
(see all)