The trailer for Doctor Who 'Face The Raven' has just been released and fans are already speculating, is this the episode where Clara dies? After all, from a few things that have been said, it does seem that Clara will be gone by episode 10 of the current series and, yep, 'Face The Raven' is it.
As for the 'Face The Raven' trailer, it shows The Doctor and Clara in a mysterious alien world reached from a street in London and, once again, facing Ashildr. And the notes the BBC have under the trailer itself do say "not all of the intruders will get out alive".
Combine that with Clara being shown touching The Doctor's face and saying "Goodbye, Doctor", and this one might just be when we finally say farewell to Clara.
Doctor Who to run at least five more years
Then again, nobody at the BBC or anything else or anyone connected to Doctor Who have said Clara dies at all. Just that Jenna Coleman, who plays Clara, is leaving Doctor Who before the end of series 9.
Guess we'll have to wait until next Saturday, November 21st, to find out who dies, if anyone, on 'Face The Raven' and if this is the last time we're going to see Clara.
Do remember, though, Doctor Who showrunner Steven Moffat has already said Clara leaving is not what you might initially think. So…keep an open mind.
And, meanwhile, watch the trailer below.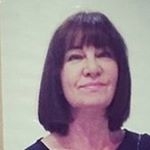 Latest posts by Michelle Topham
(see all)