Is Radiohead's 'OK Computer OKNOTOK 1997-2017' worth buying?
On June 23rd, Radiohead released OK Computer OKNOTOK 1997-2017, a new 20th anniversary reissue of their 1997 album OK Computer. And, while a few fans are saying it's pretty much the same as the 2009 EMI re-release of the album, plus 8 b-sides and 3 previously unreleased tracks most of which have been played live so are not worth much, that is not remotely true.
That's because OK Computer OKNOTOK 1997-2017 has been remastered from the original analog tapes and this edition, unlike the EMI version, which was just released to cash in on the band's success, has the full approval of Radiohead.
And that, right away, means you can expect something different. Because this is something they are proud of.
The album also includes 8 b-sides and 3 rarities  — 'I Promise', 'Lift' and 'Man of War' aka 'Big Boots' —  that have not been available on any album before, regardless of whether they have been played live thus, it's one of the most comprehensive recordings you will hear of that era of the band's work.
And yes, if you are a true Radiohead fan, in my mind you are going to find this release one of the most exciting events of the last few years as it truly is an album that could have been released in 2017 for the first time, as it is not dated at all.
Especially if you buy the 'Boxed Edition', which comes in a black box with three 12" vinyl records, a hardcover book containing over 30 pieces of art, a notebook with 104 pages of Thom Yorke notes, a 48-page sketchbook of Stanley Donwood and Yorke's "preperatory work," and a cassette mixtape with OK Computer demo and session archives tapes.
That will be available on July 21st, and is the quintessential Radiohead collectors' edition. When you pre-order, you will also get a 320k MP3, 16- or 24-bit WAV download of the 23 tracks right away.
Whatever you decide to buy, I doubt most Radiohead fans will be avoiding this re-release completely, as the quality really is superb. Plus, owning the three new tracks is pretty much a fan must.
Watch the video for one of them — 'Man of War' — below to get you in the mood.
And check out the entire track list of the 23-track Radiohead OK Computer OKNOTOK 1997-2017 below that.
OK Computer OKNOTOK 1997-2017 track list:
01 Airbag
02 Paranoid Android
03 Subterranean Homesick Alien
04 Exit Music (For a Film)
05 Let Down
06 Karma Police
07 Fitter Happier
08 Electioneering2
09 Climbing Up the Walls
10 No Surprises
11 Lucky
12 The Tourist
01 I Promise
02 Man of War
03 Lift
04 Lull
05 Meeting in the Aisle
06 Melatonin
07 A Reminder
08 Polyethylene (Parts 1 & 2)
09 Pearly*
10 Palo Alto
11 How I Made My Millions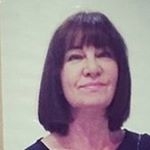 Latest posts by Michelle Topham
(see all)