I'm watching hip hop artist J. Cole's 'Love Yourz' for my Repeat Rotation Video today as it's just such a beautiful, and inspirational song, and Cole's performance of it at Crown Coliseum in his hometown of Fayetteville, North Carolina late last year is lovely.
'Love Yourz' is from J. Cole's surprise new album Forest Hills Drive Live, with lyrics that, while explicit, really speak to what is important in life. Making the best out of everything you can, and being with the people you care about.
To all my niggas out there living in debt
Cashing minimal check
Turn on the TV see a nigga Rolex
And fantasize about a life with no stress
I mean this shit sincerely
I hope one day you hear me
Always gon' be a bigger house somewhere, but nigga feel me
Long as the people in that motherfucker love you dearly
Always gon' be a whip that's better than the the one you got
Always gon' be some clothes that's fresher than the ones you rock
Always gon' be a bitch that's badder out there on the tours
But you ain't never gon' be happy till you love yours
Watch J. Cole perform 'Love Yourz' live in the video below.
And don't forget to pick up his brand new album, Forest Hills Drive Live because, while Cole's original album was superb, this live version has something even more special — the stories and commentary from his live performances.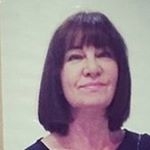 Latest posts by Michelle Topham
(see all)