British singer-songwriter and multi-instrumentalist (don't you love that word?) Jack Garratt was on Toronto radio station Indie88 this week, where he gave a spectacular live performance of his single 'Worry', complete with the most amazing electric guitar solos.
'Worry' is from Garratt's debut solo album Phase, which was released on Island Records in February. The album debuted at number 3 on the UK album charts, although in my mind it should have hit number 1 as it really is phenomenal.
Watch Jack Garratt perform 'Worry' live on Stephen Colbert
Watch Jack Garratt perform 'Worry' at Indie88 in Toronto in the video below, and marvel at the emotions coming from that amazing man as he performs.
As, sure, his recorded version of 'Worry' is beautiful, but you don't get the absolute rawness he always emotes when he sings live.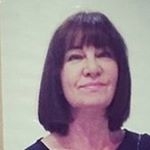 Latest posts by Michelle Topham
(see all)