English singer songwriter Jacob Banks' 'Stranger' lyric video isn't too exciting — just lyrics running across a backdrop of a beautiful painting of mountains, water and a palm tree on an island.
Perched on the tree is a tiny red and grey bird.
Banks' voice is beautiful though, and why I have just played that 'Stranger' lyric video through about eight times.
I mean, people do make that trite comment that a specific singer could sing a phone book and they'd be hooked. But, gotta say, in Jacob Banks' case for me, that's often the case.
A voice that is rich, filled with depth, and magical.
As someone in the video's comments said, "I'm not a fan of Jacob Banks, I'm the whole air conditioner".
As funny as that comment is, yep, I can jive to that.
Jacob Banks' 'Stranger' is his first solo release this year.
Jacob Banks singing 'Unknown (To You)' on Seth Meyers will give you goosebumps
And, if you do want to see something exciting, his official music video for 'Stranger' was actually released last week. It features Banks and singer songwriter Gia Ré underwater throughout most of it trying not to drown.
As Jacob Banks explained it on his Instagram account:
@6ia.re and I risked our lives for this video several times so ya'll gon watch this fuckin video ❤️
Alrighty then!
Check out Jacob Banks' 'Stranger' lyric video and that music video below because, man, he just gets better and better.
The song is produced by Banks and Sillkey, and it is now available on Polydor Records.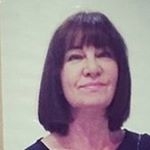 Latest posts by Michelle Topham
(see all)