James Arthur's performance of Say You Won't Let Go live on Jimmy Fallon is just the loveliest thing
British singer songwriter James Arthur's Say You Won't Let Go has been one of my favorite songs since he released the single late last summer. The song has been a massive hit since, hitting the number one spot in five countries, being certified double platinum in the UK and getting to number 16 on the Billboard Hot 100 chart.
So it was lovely to see James Arthur's amazing 'Say You Won't Let Go' live performance last night on The Tonight Show starring Jimmy Fallon.
A performance that proved yet again what a superb live singer he is, especially as the emotions he portrays on stage are even more rich and vibrant than on his recorded work.
Arthur was on Fallon to promote his second studio album. Called Back From The Edge, and released in October 2016, it has done incredibly well in Europe with a number one spot in the UK, number 2 in Ireland and hitting the top 50 in around 20 other countries.
It is also an album critics are saying includes some of Arthur's best work, as his voice is even better than before.
James Arthur is currently promoting his new album heavily in the United States, where it appeared in the eighth position on Billboard's Top Heatseekers Albums chart soon after release.
Watch James Arthur's amazing Say You Won't Let Go live performance on Fallon in the video below.
Update: Sadly, as per usual, Fallon has removed the video from his YouTube channel (which is why we no longer write about artists' performances on Fallon's show). We have substituted a video of James Arthur performing 'Say You Won't Let Go' during a Capital Live session that is just as beautiful.
Watch below.
Related: James Arthur's new single 'At My Weakest' is another gorgeous power ballad you are going to love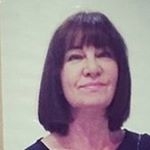 Latest posts by Michelle Topham
(see all)