British singer songwriter James Blunt was at the YouTube Studios recently where he gave a gorgeous live performance of his new song 'Don't Give Me Those Eyes'.
The track is from Blunt's upcoming fifth studio album The Afterlove, which was released last Friday on Atlantic Records. An album that is full of typical down tempo Blunt songs, and with so many gems.
And while 'Don't Give Me Those Eyes' is a truly beautiful song, it's James Blunt that grabs you in this video.
Because he is one of those rare male singers that always sounds so incredibly vulnerable when he sings, and is even better live than recorded as he proves, yet again, here,
Watch him below.
As for his The Afterlove, (which is getting average ratings from critics, but I think much of that is because James Blunt is the guy some people are kicking right now — you know, the guy who is massively successful and so that gives mean-spirited critics 'permission' to push him down a peg or two) you can pick that album up on all major music sites.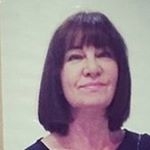 Latest posts by Michelle Topham
(see all)