British singer songwriter James Blunt just went country and western with the release of the music video for his new version of 'Halfway' feat. Ward Thomas.
The 'Halfway' music video has Blunt and country-pop duo Ward Thomas performing on stage in a small bar, while the patrons do a cool line dance to their music.
And it all has a down home, be yourself, do what makes you happy and have fun feel to it — regardless of what anyone else thinks — which is really quite lovely,
James Blunt's country pop version of 'Halfway' started out as a solo piece on the British singer's latest album Once Upon A Mind last year.
Blunt said, once the single had been recorded and released though he realized, while he loved the song, it would still be even better if it was a duet.
Being an incredibly strong country song as well, he quickly realized it needed some of the best country singers to add their energy to the song. He couldn't think of anyone better than female duo Ward Thomas.
Watch James Blunt's 'Halfway' music video feat. Ward Thomas, and listen to those gorgeous harmonies, and you'll see quickly he most definitely made the right decision.
Because, while his original version of the song was catchy as hell, this new duet form is even more powerful.
If you would like to see him singing this fabulous song live, Blunt recently kicked off a massive tour in support of Once Upon A Mind.
That tour will take him all over Europe in the next few months, and then down to Australia in November.  You can check out all the dates and grab tickets via the singer's website.
Read: The music video for James Blunt's single 'Cold' is as gorgeous as this stunning song — watch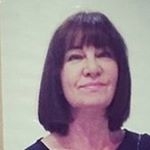 Latest posts by Michelle Topham
(see all)