James Blunt's 'Time of Our Lives' live from Tulsa
James Blunt is continuing his upload of live performances of some of his most popular songs to his YouTube channel with today's cool video of 'Time Of Our Lives'.
This particular live performance of 'Time Of Our Lives' was filmed during James Blunt's Tulsa, Oklahoma concert as part of the Ed Sheeran Tour 2017, and starts with Blunt coming out of his tour bus filmed in black and white and walking across to the concert venue and then onto the stage.
Once on stage, the video changes into color and we get to see Blunt perform a stellar version of 'Time Of Our Lives' in front of the Tulsa crowd.
Watch James Blunt performing 'Time Of Our Lives' in the video below. And I've gotta say I hope he keeps uploading these live performances, as they are just lovely to watch.
Related:
Watch James Blunt sing '1973' live in Los Angeles
James Blunt sings 'Don't Give Me Those Eyes' live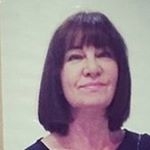 Latest posts by Michelle Topham
(see all)