James Blunt's 'Time of our Lives' lyrics video is simple but beautifully effective
James Blunt's 'Time of our Lives' was released on Valentine's Day this year as a promotional single. Today, Blunt has released the lyrics video for the song.
A simple but beautifully effective video made up of animated black and white drawings of all kinds of people in love.
'Time of our Lives' is from James Blunt's fifth studio album The Afterlove, which was released in March.
And while the album didn't get great reviews (although I think that is more to do with critics' dislike of James Blunt than it is of his music, which is lovely on this album), The Afterlove did well on the charts in over 15 countries, including the U.S., the U.K., Canada, France, Germany and Austria.
Watch Blunt's lyrics video for 'Time of our Lives' below.  I think it's sweet.
And, if you do buy Blunt's The Afterlove, do buy the extended version. It has three extra tracks — 'Courtney's Song', '2005', and 'Over' — that you should not miss.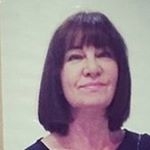 Latest posts by Michelle Topham
(see all)