The July 21 2015 episode of Pretty Little Liars (Season 6, Episode 7), "Oh Brother, Where Art Thou", had some amazing music on its soundtrack.
One of my favorites was Jamie McDell's 'Moon Shines Red', which played over the montage of Aria opening a letter saying she's a finalist in a photography competition, Spencer walking out of the police station, and Alison discovering Jason about to take a drink. It's an incredibly sad, heart-grabbing song, and simply perfect for that montage.
Advertising
As for Jamie McDell, she's a singer songwriter from New Zealand, and has been well known on YouTube for quite a few years. She's known for her lilting, ethereal voice and the way that gives her songs such a huge emotional punch.
McDell has two studio albums and two EPs out currently. Her song "Moon Shines Red" is from her latest album Ask Me Anything, which was released in March, 2015. You can buy it on iTunes. And I recommend you do. It's just a beautiful album.
Meanwhile, watch Jamie McDell's official video for 'Moon Shines Red' below.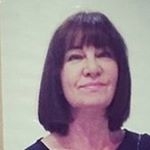 Latest posts by Michelle Topham
(see all)