Phoenix-based alternative rock band Jane N The Jungle's latest single 'Lucky 7′ was released on Friday.
As they are a band that is always on my radar, it was an immediate listen for me and, as I expected, a just as immediate addiction.
As it is not just the head-nod inducing drumming, the rich, gritty electric guitar-driven melody from guitarist Brian Dellis, and that beautiful bassline from bassist Bryan Dague on 'Lucky 7' I love, it is also lead singer Jordan White's gravely, throaty voice that keeps me going back…and back…and back.
Because it is a voice that is raw, scratchy and full of hard emotion.
A voice that, by rights, should belong to a hard-drinking, hard-smoking, hard-living eternally disappointed rock singer who has scrabbled around in the business for decades without quite making it.
Instead of to this young, slight, incredibly talented singer whose huge, wild energy suggests she loves what she does and who, along with her equally accomplished band members, is most definitely going all the way to the top.
Jane N The Jungle's 'Lucky 7' was written about a night the band performed in Las Vegas and then headed to a local casino. A casino with cheap food and drinks, and a night they were surprised to discover was a helluva lot of fun.
The track is the follow up to their last (equally superb) single 'Animal' and to the band's debut studio album Concrete Jungle, which was released in September, 2019.  (Article continued below…)
Phoenix-based Jane N' The Jungle has a powerhouse singer and a cool alt-rock sound
Lucky for them too, 'Lucky 7' was recorded earlier in the year at Pearl Sound Studios, before all the current craziness hit. Like several of their previous releases, it was produced by Grammy Award-winning producer Chuck Azarian (Soundgarden, Tantric).
Jane N The Jungle, by the way, originally comprised childhood friends lead vocalist Jordan White and guitarist Brian Dellis.
The third member of this fabulous band is bassist Bryan Dague, who initially recorded Concrete Jungle with them, and whose work White and Dellis liked so much was then asked to join the band.
The trio are currently working on new songs, playing together both in the studio and on live streams, and making plans for where there music is going next.
When the world goes back to normal and musicians as talented as these three can play, record and perform whenever and wherever they like.
Listen to Jane N The Jungle's 'Lucky 7' in the Spotify player below, give the rest of their superb releases on Spotify a spin or two while you're at it, and follow them on Instagram and Facebook.
You can buy all their releases on all the usual music platforms.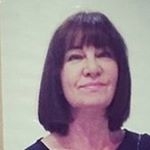 Latest posts by Michelle Topham
(see all)