Janet Jackson's 'Made For Now' is addictive and fun
Janet Jackson is back in the spotlight this month with new single release 'Made For Now'. A track that is not only one of the catchiest and most upbeat songs Jackson has released, but also promises to be another hit for the 52-year-old diva.
'Made For Now' is Jackson's first new music in three years, and the first since the release of her last album Unbreakable. An album that was her first on her own label, and one that was massively successful debuting as it did at number one on the Billboard 200 chart.
The track is a collab with the phenomenal Puerto Rican rapper Daddy Yankee.
In it, Jackson sings about not getting stuck always looking to the future but, instead, live your life in the present. ""We're made for now. Not tomorrow. Made for now."
'Made For Now' is quite a bit more modern than the music on Unbreakable, which had a distinctly retro sound. It is also a track that should do very well for Jackson in radio plays, with its pounding beat and catchy melody.
Gotta love that gorgeous rapping from Daddy Yankee too. It's like an anthem call to get you up and dancing.
The song also arrived with a very cool music video shot in New York, directed by award-winning director Dave Meyers (Katy Perry, Pink, Kendrick Lamar) and featuring Daddy Yankee, and a host of dancers.
With its Afro-American/Caribbean/Latino love your brother theme, and feel good atmosphere, it's just a joy to watch and will give you a real buzz of happiness.
And, when you watch Jackson's new music video, stay glued to the absolute last second as it is worth it to see that gorgeous Janet Jackson smile and the sideways glance to the folks off set, as she shows how happy she is with how much fun that video was to shoot.
Listen to Janet Jackson's 'Made For Now' featuring Daddy Yankee, and watch the official music video below.
You can also obsess over the song a bit more in the Spotify widget below that.
Listen to Janet Jackson's 'Let's Wait Awhile' from Pose — still as fabulous as when it was released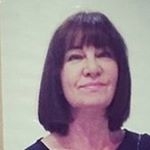 Latest posts by Michelle Topham
(see all)