South Korean actress Jang Na Ra is to star in a new drama called Happy End.
According to news sources and her agency Rawon Culture, she will be playing the role of a CEO of a popular furniture company.
The drama itself tells the story of Seo Jae Won, a woman who had an unhappy childhood, so tries to compensate for that with an intense drive for success.
No word yet, though, on who will be Jang Na Ra's co-stars in the upcoming drama project, nor when filming can start as that will not be decided until her co-stars have been cast.
Happy End is set to be directed by Jo Soo Won, whose last project was the hit comedy drama series Today's Webtoon.
Before that, the director was also known for other hit series like Doctor John, Thirty But Seventeen, Awaken and Go Ho's Starry Night.
As for Jang Na Ra, the 41-year-old actres is part of a family of Korean actors, so was bitten by the acting bug early.
She first acted in the sitcom Nonstop Season 2 in 2000 playing herself at the age of just 18 years old, but was then awarded the main role of Cha Yang Soon in Successful Story of a Bright Girl just a couple of years later.
Lead roles in dramas like My Love Patzzi, Love is All Around, Good Morning Shanghai, Wedding, the popular Chinese drama My Bratty Princess and Baby-faced Beauty quickly followed.
In recent years, Jang Na Ra has starred in V.I.P., The Last Empress, Hello Monster and Go Back Couple.
In 2023, she is already set to film one of the main roles in the upcoming drama Family along with co-stars Jang Hyuk, Chae Jung An, Kim Nam Hee and Gabee.
That means the Happy End role will be her second major drama this year.
Jang Na Ra is also known as a successful singer, particularly when it comes to her record releases in Chinese.
In her private life, she married a close non-celebrity friend who is a cinematographer in June last year, and informed fans of her marriage on her website in this way:
Today, I would like to deliver some very personal and very happy news. I am getting married!
After dating this good friend of mine, who is 6-years younger than me and works in video production, for the past 2 years, we have finally promised a partnership in life.
I fell for his sweet smile, his kindness, his earnest integrity, and most of all, for the way he carried himself as he poured his heart into his work. I'm so happy to continue my life alongside this respectful person, and so I couldn't wait to share this happiness honestly with all of you, my cherished fans!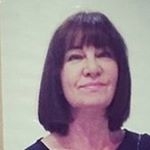 Latest posts by Michelle Topham
(see all)