I always find it interesting how private most Japanese actors and musicians are about their personal lives. Especially when it comes to things like marriage or having children.
Life events they will often announce to their fans months and sometimes even years after they happened. (Wouldn't it be nice if western artists were more private like that?)
Case in point, Japanese actor Saito Shota who just announced his marriage today — several months after it took place last year.
The 36-year-old Saito Shota announced his marriage on his Instagram page (see photo below), saying to his fans:
I have something important to tell you. I registered my marriage last fall with someone I had been dating for a long time. My wife is a company employee. Many things have happened during our long relationship, but I hope to build a warm family with this cheerful and kind woman.

Everyone who supports me, I am always grateful for your help. I hope you will continue to watch over me warmly.

Like many other artists, he made a point of mentioning he had married someone who wasn't a celebrity, but a 'company employee'.
As many artists would probably tell you, that often gives a celebrity a higher chance of having their marriage work out, as both people are not having to deal with the craziness of the entertainment world.
Saito Shota, of course, is known for his roles in movies like Scott Pilgrim vs The World, Feel the Wind, and Touch, as well as in drama series like Hotman, Hotman 2 and Kids War 2, 3, 4 and 5.
He also often appears on the variety show King's Brunch on TBS with his twin brother Keita Saito.
View this post on Instagram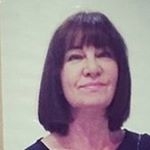 Latest posts by Michelle Topham
(see all)