The Japanese female rock band TRiDENT's 12-track debut studio album ADVANCE GENERATION is releasing on March 17th.
The album includes the previously released singles 'Just Do It!!!' and 'We Are The World' along with the songs 'Last Hope' and 'Continue' from their 3-track EP To be continued…, which arrived last year.
If you are not familiar with TRiDENT, you may previously know them as the rock trio Girls Rock Band Kakumei (ガールズロックバンド革命), a band that, until last year, also included former drummer JUNNA.
When JUNNA decided to leave the group, however, and with the new line-up of lead singer ASAKA, bass player SERINA and new drummer NAGISA, it was felt the women needed a new band name.
Thus TRiDENT was born just in time for the release of their first album together.
Watch the official music video for TRiDENT's 'IMAGINATION', which is featured on the upcoming ADVANCE GENERATION and mark your calendars for the album's release next week.
If already released tracks are anything to go by, this one should be well worth a purchase.
Meanwhile, you can follow TRiDENT on their Instagram and YouTube accounts, as well as on the group's official website.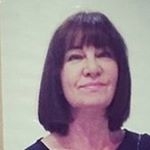 Latest posts by Michelle Topham
(see all)