I must admit, before Japanese rock band FLOW showed up on The First Take channel on YouTube earlier today, I was not familiar with their music.
Even though I am an anime addict and the song they performed — 'Go' — was the fourth opening theme song for Naruto, it isn't an anime I have watched. Yet. So there's that.
But after seeing FLOW's live performance of 'Go' on The First Take with its cute intro, awesome guitar solo and superb vocals and drums, all carried out with such fun high energy, I rushed off to Spotify to follow them.
The band themselves commented on The First Take's channel about why they chose to perform 'Go' as one of the one-take live tracks:
This song was our first ever anime song, and our most-played song at live concerts! We hope you enjoy this unique, one-time-only live experience of THE FIRST TAKE, which has special elements that differ from our usual live performance. We are fighting dreamers!
FLOW's appearance on The First Take, by the way, was in celebration of the Japanese rock band's 20th anniversary since their official debut.
Although the band has actually been together since brothers Kōshi and Takeshi Asakawa formed FLOW in 1998, then were joined by  singer Keigo, bassist Gotō and drummer Iwasaki in 2000.
Yep, FLOW is one of those rare bands that got together, and is still together more than a couple of decades later.
Watch FLOW perform their special arrangment of the Naruto theme 'Go' live on The First Take — a channel that uploads live, one-take performances of some of Sony's top artists below.
FLOW themselves are signed to the Sacra Music label — a subsidiary of Sony Music Entertainment Japan.
You can also hear FLOW's 'Go' in its original recorded version on their 2004 sophomore studio album GAME via the Spotify player below that.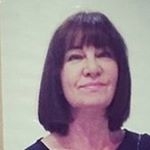 Latest posts by Michelle Topham
(see all)