The internationally popular Japanese visual kei rock band the GazettE has a new single coming out in March.
Called 'Blinding Hope', it is a single releasing to celebrate the band's 19th anniversary, and to get the band's career back on track after they were forced to cancel their 18th Anniversary Day/6576 concert last year due to international panic over Covid-19.
'Blinding Hope' by the GazettE is also just the start of the band getting back on track, as they have also announced their 10th album will be releasing in May.
That album will follow on from their last album — titled Ninth — which was released in mid-2018 via Sony Japan, and subsequently topped the iTunes charts in seven countries as well as making it into the Top 10 in eight more.
Look for 'Blinding Hope' by the GazettE releasing digitally and streaming on March 10th.
Until then, check out the song's teaser trailer for the song and its accompanying music video below.
Yep, that's the GazettE we know and love!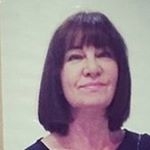 Latest posts by Michelle Topham
(see all)