According to news reports, Japanese comedian and TV personality Ueshima Ryuhei has committed suicide.
Along with Katsuhiro Higo and Jimon Terakado, the well-known comedian was a member of the comedy trio Dachou Club.
He was found hanging at his home in the Nakano Ward of Tokyo just before midnight yesterday (Tuesday, May 10th) by family members.
The 61-year-old was rushed to hospital, but was confirmed dead soon after. Tokyo police are now treating the case as a suicide.
Ueshima was born in Hyogo Prefecture on January 20, 1961.
During his long career, he had appeared in movies like Shaolin Baba, Ueshima Jane, The 47 Ronin in Debt and Bucket and Me, as well as in drama series like Cops n' Robbers and Chef: Three Star School Lunch.
The much loved entertainer was known for his upbeat personality and physical comedy.
As suicide numbers have skyrocketed around the world in the last two years, often due to government mandated Covid-related restrictions and the severe mental health issues caused by them, Ueshima Ryuhei is sadly one of many people who have chosen to end their own lives.
According to the health and welfare ministry, 20,830 committed suicide in 2021 in Japan alone.
We offer our condolences to Ueshima Ryuhei's family, to his colleagues and to Katsuhiro Higo and Jimon Terakado.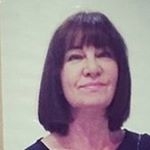 Latest posts by Michelle Topham
(see all)