Do you get the feeling more and more women are sick to death of being treated like second-class citizens? Paid less than men, while having to do most things for men because they're too lazy to do them for themselves? I sure as hell am.
Then again, it looks like I'm in good company if the Jennifer Lopez video for her new single 'Ain't Your Mama' is anything to go by. Because it's JLo looking at women's rights from the 1950s to the present day — from scrubbing a 1950s kitchen floor while 'suitably cutely dressed' to being shut out of a meeting in the 1980s .
JLo's 'Ain't Your Mama' video starts off with Hillary Clinton's famous comment 'Human rights are women's rights, and women's rights are human rights once and for all" playing in the background.
Jennifer Lopez says it still hurts when people criticize her
It moves on to Lopez as a modern-day news anchor telling women "Things are bad", then we rush back to the 1950s where JLo is scrubbing a kitchen floor, ironing and cooking for her husband, until she gets tired of it and pours the Sunday roast over his head.
In the 1960s, she's a secretary sick to death of her boss looking down her cleavage, an over-worked factory assembly line employee in the 1970s, and a career woman in the 80s who isn't even allowed into a corporate meeting.
'I Ain't Your Mama' ends with present day JLo asking her news audience to "get out of your chairs and yell – I ain't your mama", which culminates in a flash mob of women all dancing for more rights.
It's cool, it's fun, it spreads a fabulous and much-needed positive message for women, and 'Ain't Your Mama' is a helluva catchy song. The track is also written by Meghan Trainor, who has been doing nothing but kicking major ass with her music lately.
Watch the video below, and don't forget to buy it.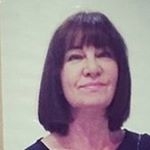 Latest posts by Michelle Topham
(see all)