British singer Jess Glynne has a new single out and, if it's like most of her others, it's likely to skyrocket to number one quite quickly as it is beautiful. The single is also the official song for the children's charity campaign Children in Need 2015, so you just know it's going to be a big hit.
Glynne's new single is called 'Take Me Home' and it also comes with a stunning one-shot video. A video that features Glynne naked and alone in a room and singing directly to the camera. And a video that also has an explanation from Jess as to why she wrote this song.
She starts off,
When I wrote this song I was fighting with myself, trying to understand why I was so broken, why I had been left and was hurting so badly, why I felt like I had lost something that I would never have again and why I felt like it was all my fault. I felt like I was never going to be happy again. I signed my record deal and my dreams were coming true but the person I loved wasn't there and it didn't hide the fact that my soul was unbalanced.
Glynne then goes on to talk about how she waited a few months until she was in a much better place emotionally, rewrote parts of the song, and this time wrote it about the person who helped save her rather than the one that broke her in the first place. Read the rest of her beautiful words in the video description here.
As for Jess Glynne now? She is a massive success.
She currently has a Grammy for the Best Dance Recording of 2014. She also has had five number one singles in the UK, tying the record with Cheryl Cole, and when her debut album was released earlier this year it immediately shot to number one.
Throw in that she's currently a house judge on the 12th series of The X Factor and, all I can say is her career could not be better.
Now watch Jess Glynne's 'Take Me Home' video below. Gorgeous, isn't it?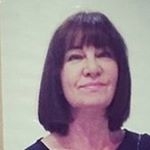 Latest posts by Michelle Topham
(see all)