Canadian singer songwriter Jessie Reyez has a new collaboration out. This time with American rapper 6lack and a song called 'Imported'.  A single from her upcoming debut album due for release later this year via Island Records.
And, after releasing the official music video for 'Imported' last month, the pair have just released a vertical video of the same song,
A video of the 'Imported' explicit version that, because it looks as if it was filmed on a mobile phone, makes the song seem even more intimate than before.
The video has the pair in an empty house, both looking completely alone, even if they are in the same place. Both miserable, and both pining for someone else.
He for a woman he cannot have, and she for him. A man who is only interested in her if he can use her to take his mind off someone else.
But what I find even more sad about this new Jessie Reyez 'Imported' explicit version video is how much she is allowing herself to be exploited in it. Just like too many other young women of color in the music industry nowadays.
Because, if you notice, while 6lack is fully dressed in street clothes, Reyez is rolling around scantily dressed in revealing clothing that makes her appear hyper-sexualized.
Thus, taking away the viewer's focus on her phenomenal voice, and placing it firmly on her breasts instead.
How sad is that?
Particularly as Reyez is one of the most talented emerging artists in the music industry at the moment, and certainly doesn't need to use her body to sell her music.
Jessie Reyez' currently has two EPs released, and 12 singles including 'Imported'. She also has eight other singles created in collaboration with other artists, including Calvin Harris and Eminem.
Her upcoming debut album will feature collabs with several artists, including this one from 6lack and another yet-to-be-released single with Billie Eilish.
Let's just hope she takes some tips from the much younger Billie Eilish while she's doing that, moves away from the hyper-sexualization of her image, and just concentrates on her music instead.
You can watch Jessie Reyez and 6black's 'Imported' explicit version video below. It is an utterly superb song. It's just a pity about the video.
Related reading: Billie Eilish's 'You Should See Me in a Crown' animated video took 8 months to create — but it's worth it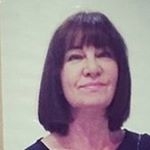 Latest posts by Michelle Topham
(see all)