Jessie Reyez' cover of the Patsy Cline classic 'Crazy' was released just a few days ago.
Today the track got a dramatic music video that is bound to be triggering to many women who have gone through the same situation as Reyez' character in the what-is-almost a short film.
Advertising
That is being in a relationship with someone who is so physically abusive, you fear for your life almost every day.
In Reyez' 'Crazy' music video, she plays a woman lying in the dirt after being beaten half to death by the man now towering over her holding a gun.
A man that then attempts to finish the job as she lies there trying to fight him off.
After he has walked away believing he has killed her, Reyez regains consciousness and slowly drags herself to a phone that she can see in a trailer that is standing close by.
The video ends as she reaches for the phone, and we see it fall off the wall and probably onto her.
Advertising
And, yes, while Reyez' 'Crazy' video may be triggering for many domestic violence survivors as they think back to what they went through or are still going through, hopefully it will be triggering in a good way.
As one woman, Jazmine Rivera, says in the comment section of the video:
"I recently left my abuser, which was my child's father. & this song is just like a reminder a sign to not go back. I felt the feelings and related to every note."
Hopefully other women in a similar situation will watch Jessie Reyez' video and either vow never to go back, or think about leaving their life-threatening situation as soon as they can.
Watch Jessie Reyez' superbly filmed and acted 'Crazy' video below, and listen to the track in the Spotify widget below that.
The song itself is as yet a non-album single. That could change once we get to see the track list for the Canadian singer songwriter's debut album, which is due to be released some time in 2020.
Special Note:  One thing I also love about Jessie Reyez' songs, and the videos that come from them, is how much they impact the people that watch them.
Because, while I believe this video will impact many women — in a good way — Reyez' other videos have also had similar effects.
But in particular her music video for 'Great One', which arrived just at the right time for one fan. A fan whose mother was suffering from Multiple sclerosis, and who had told her daughter that week she just didn't want to live anymore.
That Jessie Reyez video meant more than the singer could ever have known when she made it.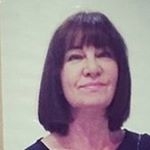 Latest posts by Michelle Topham
(see all)