The main cast of the new Korean rom-com Love's Andante (working title) has now been confirmed with all three actors named this week.
Those actors are Ji Won, lead vocalist of K-pop group Cherry Bullet, who will star alongside Kwon Hyun Bin and Song Ji Woo.
Advertising
Love's Andante is a romantic comedy that takes place in a unique "peace village" where people from both North and South Korea live together for one year in an effort to improve the relationship between the two countries.
The main focus of the village is for every inhabitant to form bonds with others via the avenues of music and art.
Ji Won's most recent work was her role as Kim Ha Na in Disarming Romance, while rapper, model and actor Kwon Hyun Bin is already starring in the upcoming horror series 4 Minutes 44 Seconds this year.
As for Song Ji Woo, the South Korean actress currently has a supporting role in the drama A Time Called You, which is now streaming on Netflix.
What is the plot of Love Andante?
Ji Won plays Kim Joo Hee, a webtoon creator and artist who has earned recognition in both the art world and the webtoon world for her work.
Advertising
Meanwhile, Kwon Hyun Bin plays Im Joo Hyung, a pianist who is the first Korean to ever win an international competition but who decides to live in the peace village for a year as a way to escape the extreme pressure he is currently living under.
He meets Ha Na Kyung (played by Song Ji Woo), a pharmacist and the daughter of a high-ranking North Korean official.
She is a woman who only knows about love from reading about it in books, and who tends to be very pragmatic with the way she looks at the world.
When she meets, Im Joo Hyung, however, her whole outlook on life begins to change as her feelings begin to change along with them.
There is no word yet on when Love Andante will be released, but rumour has it the upcoming rom-com will premiere some time before the end of the year.
We will keep you posted as we find out.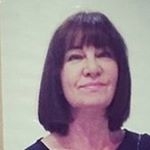 Latest posts by Michelle Topham
(see all)