There is an extremely interesting interview over at Rolling Stone with music icon Joan Baez. An interview during which Baez explains why the last concert of her last ever tour — the Fare Thee Well Tour, will be in Spain.
After saying "Why not?", when asked why she chose Madrid's Teatro Real as the venue where she will perform her likely last ever live concert, Baez went onto say, "Because Europe has been faithful to me, in some ways, at times when the States has not kept up."
Baez did admit, though, that could very well have been due to herself and how she worked, and not as much due to America itself.
That being the case, however, it still sounds as though choosing Spain for her last ever concert was something Joan Baez did quite consciously.
"At any rate, I love Europe and my public over there. It'll bring a nice closure."
As Baez grew up in a Hispanic household with a Mexican father, physicist Albert Baez, that is probably another reason why she seems to love Spain so much. A 'simpatico', as it were, with the language, the people and the culture.
At the age of 78, Joan Baez is wrapping up a 60-year career in 2019.
Her Fare Thee Well Tour kicked off in Selma, Alabama on April 9th, and will continue until July 28th, when she will perform her last concert in Spain.
As for the last song Joan Baez will perform live in Spain? It could not really be anything other than 'We Shall Not Be Moved' or 'No Nos Moveran' for the long-time social activist, could it?
As Baez herself says, "It's a good encore".
Listen to that song in the video below, then check all upcoming dates for Joan Baez's Fare Thee Well Tour on her website.
Related Reading: Joan Baez inducted into the Rock and Roll Hall of Fame but, yep, they are still sexist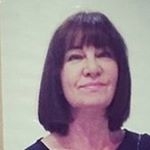 Latest posts by Michelle Topham
(see all)