Seven-member Japanese boy band Johnny's WEST released the official music video for their new pop single 'Mixed Juice' this week.
The 'Mixed Juice' music video features the guys dressed up in extremely colorful and very snazzy suits, carrying baskets of fruit onto an equally vibrantly designed stage and then making a drink called 'Mixed Juice' out of them.
Not from just fruit, though, but also two big cans of an energy drink.
One of the band members tastes the finish product, and then looks like his head is going to explode.
Of course, this being Johnny's WEST, the band members soon break out into a dance routine, all fueled by this now rainbow-colored and obviously quite potent fruit drink mix.
By the end of Johnny's WEST's 'Mixed Fruit' video, the lads are at a conveyor belt where brightly colored cans of 'Mixed Juice' are appearing, which they then pack up into boxes to be shipped to their customers.
Johnny's WEST's 'Mixed Fruit' is a fun, catchy song the guys seem to have a lot of fun performing.
It is also the title track of their eighth studio album, which will be released on March 9th.
And, of course, being the savvy marketers they are, Johnny's WEST is promoting 'Mixed Fruit' with a #MixedJuiceChallenge on both TikTok and YouTube. (see the two video shorts below to check out the official dance)
Get dancing and video taping, eh?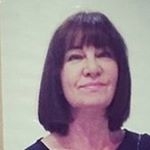 Latest posts by Michelle Topham
(see all)