Jon Bon Jovi was on The Ellen DeGeneres Show this week where, besides talking about why he's just finishing up a three-year hiatus, the rock legend announced a Bon Jovi This House Is Not For Sale Tour will soon be kicking off. The tour is, in part, due to the new upcoming album of the same name.
Ellen asked Bon Jovi what he had been doing since his three-year hiatus away from the music business. Getting to know his kids was one of the things he's done. "I know their names now, in order", he joked.
Bon Jovi went on to explain, "I was at a crossroads. I had to decide if I wanted to do this again, and to do it at the level to which I've grown accustomed. I looked at the guitar for all of 2014 …….but it ignored me. So 2015, and I started walking by and blowing it a little kiss, and it said "Not now". Then I'd send it little messages, "Maybe later"…finally, when it starts to talk back to you, that's what is called 'songs'. And I started to write."
But what really gave Jon Bon Jovi the foundation for the new album was the photograph that is now on the cover. The fabulous black and white photograph of an old house growing tree roots.
As for the new Bon Jovi album This House Is Not For Sale, it will release on November 4th. You can currently pre-order it on all major digital music platforms.
Hell, I'd buy it just for that cool front cover.
The This House Is Not For Sale Tour will kick off in early 2017. Tickets for it go on sale tomorrow. More details will be up on Bon Jovi's website soon.
Meanwhile, watch their fabulous live performance of 'This House Is Not For Sale' on Ellen in the video below.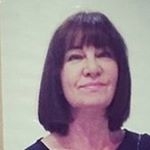 Latest posts by Michelle Topham
(see all)