As an avid fan of the Korean period drama Joseon Attorney, I have to say I have been annoyed with its audience as they seem to come and go depending on their mood.
Especially as Joseon Attorney has been one of the better Korean period dramas of the last few years.
That seeming inability to commit has affected the drama's ratings to such an extent, it has had one of the bumpiest rides of the current K-drama season.
That being said, last night's Joseon Attorney Episode 15 viewers appear to have come back in force, as the drama earned almost a full three quarter percent more audience share compared to its previous episode.
Something expected due to its final episode now airing tonight, but still nice, eh?
As well as an indicator Joseon Attorney may just go out with a bang rather than a whimper.
What were Joseon Attorney, Episode 15 ratings?
According to Nielsen Korea, Joseon Attorney, Episode 15 viewers earned the stellar period drama 3.0 percent of the audience share nationwide, which is a .7 percent increase over the drama's fourteenth episode.
In Seoul, however, and with a 2.5 percent audience share that saw the drama earning its lowest audience share yet, Joseon Attorney did not fare as well.
While disappointing in Seoul, at least nationwide viewers in Korea stepped up to the plate, eh?
Joseon Attorney stars ring Woo Do Hwan, Bona, and Cha Hak Yeon, a stellar cast that has really brought this superb and often quite funny and touching period drama to life.
The final episode of Joseon Attorney: A Morality (full title) will air tonight on MBC TV at 21:50 (KST), with Wavve also streaming the drama.
Viki and Kocowa are airing the period drama outside South Korea.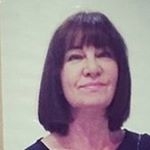 Latest posts by Michelle Topham
(see all)