Austrian singer songwriter Julian le Play is a dude I have bumped into in Vienna a couple of times over the last couple of years.
A dude I have begged for an interview both times. A dude who has graciously agreed to talk to me. And a dude I have still not interviewed — most definitely due to my failings and not his.
But, even though I have yet to formally talk to Julian le Play (sorry Julian!), I do still pay attention every time his music pops up in my feed.
After all, I do think he is one of Austria's most talented artists. An artist who produces songs that are incredibly appealing and lovely more often than not.
So, when Julian le Play's 'Hellwach' appeared in my feed this week via a video about the song filmed by Austrian music journalist Peter Shreiber for his YouTube channel Austro Zone, it grabbed my attention.
Especially because, even with my abysmal German, I picked out the words Bangkok and Thailand when Schreiber talked about where parts of the music video were filmed.
Considering I lived in Bangkok for well over a decade, and Thailand is likely the country I will retire to, I was all ears. Especially as Julian le Play usually films his music videos in Austria.
Julian le Play's 'Hellwach' has the Austrian singer in Vienna and toksi in Bangkok
As it turns out, however, it is not le Play that was in Bangkok for the filming of 'Hellwach' but his duet partner, German singer toksi.
She filmed her parts while wandering around Bangkok's Chinatown. Le Play filmed his in his native Austria.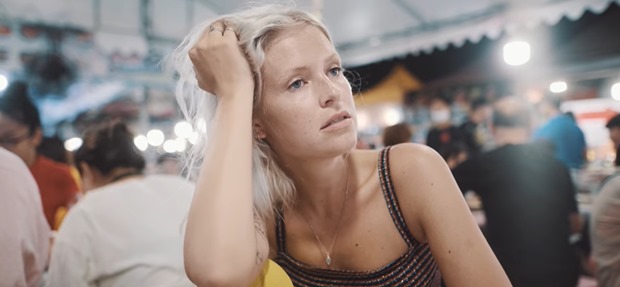 A decision that gives a cool international feel to the video and, because of the way it is filmed in dark and moody locations in both countries, a definite atmosphere of both singers not caring about where they are anyway as they just miss each other so much.
'Hellwach' ('Wide Awake') itself is another cool earworm of a song from Julian le Play, who has a knack for writing incredibly catchy numbers.
This time it's a song about how he lies awake apart from the one he loves remembering the time they spent together talking all night, and especially how she looks as she laughs about everything.
But a song with an upbeat tune and hopeful lyrics that belie the melancholy of the separation.
The addition of toksi's vocals give the song a lighter feel than it would have had had le Play chosen to sing it as a solo piece instead as well.
A lightness that gives you the idea that it won't be long before the two are back together again.
Julian le Play's 'Hellwach' feat. toksi is from his upcoming studio album Tandem, which will be releasing on 17th April, 2020.
It will be the fourth studio album for the Austrian artist.
Watch Le Play's 'Hellwach' music video below, and do give the song another listen in the Spotify widget below that.
You can learn more about toksi on her website, and listen to more of the German singer's music on her YouTube channel and on Spotify.
Le Play's YouTube channel is here, and his Spotify here.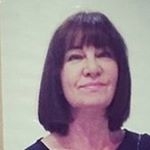 Latest posts by Michelle Topham
(see all)