Julio Iglesias' 'A Mis 33 Años' is my nostalgia for family holidays in Spain
I just signed up for Deezer's Premium+ music streaming service, which I'm loving almost as much as life. It's not only allowing me to listen to any one of the more than 35 million tracks in the Deezer music library as many times as I want (yep, 35 million), I'm also discovering music I haven't heard in years.
With that in mind, I decided I'd kick off a new daily feature on Leo Sigh today. The Daily Album. An album I choose every day, for whatever weird reason I'm feeling it today and, of course, for my listening pleasure. With the hope you might enjoy it as well. It might be brand new, it might be decades old. It will be whatever floats my boat that day.
For the first The Daily Album, I'm explaining this by saying I spent way too many holidays in Spain with my parents when I was a child. Holidays that gave me a love for Spanish pop music I have never been able to get over. Not that I ever tried.
The first Spanish pop album I ever bought was Julio Iglesias' 'A Mis 33 Años' (My 33 Years). An album I played on repeat for months when we got back to England, driving my poor parents nuts. An album I had not heard in years until I stumbled across 'A Mis 33 Años' on Deezer yesterday. And, yes, an album that has now been on play for the last couple of hours because, not surprisingly, as it is the phenomenal Julio Iglesias, it still holds up 38 years after its release.
'A Mis 33 Años' has 10 tracks, all in Spanish, all your basic easy listening Latin pop, and all tracks that are catchy and fun to listen to in that fabulous 1970s/1980s pop way.
If you have a Deezer account, you can listen to Julio Iglesias' 'A Mis 33 Años' in its entirety in the widget below. If you don't have a Deezer account, sign up for one now. Takes two minutes and it's completely free.
Enjoy.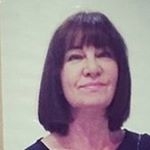 Latest posts by Michelle Topham
(see all)