The Korean comedy film Miss Granny (aka 수상한 그녀) was a big hit back in 2014, making almost $60 million at the box office.
Now it is about to get a remake, with actress Jung Ji So taking the role Shim Eun Kyeong played in the original film.
Advertising
The upcoming drama series was written by Heo Sung Min (Risky Romance), and is being directed by Park Yong Soon (Secret Mother).
Jung Ji So (Parasite) will play the lead role of Oh Mal Soon, a 70-year-old foul-mouthed grandma who, after having her photograph taken at a strange photography studio, suddenly transforms back into her 20-year-old self.
Taking the new name Oh Doo Ri, after her favorite actress Audrey Hepburn, Oh Doo Ri decides she must make the best of her second chance at happiness.
That includes going after her dream of becoming a popular singer. Even if it means alienating herself from her own family, and creating a completely new life for herself without them.
Before Jung Ji So even accepted the Miss Granny role, however, 2023 was set to be an incredibly busy year for one of Korea's busiests actresses, considering she had already signed on to play lead roles in the upcoming dramas Perfect Family, and The Cursed, Season 2.
Advertising
As if that wasn't enough, she has also accepted a supporting role in The Glory, Season 2, and the main role in the films Holy Night: Demon Hunters and Midnight Sun.
All of which should begin filming sometime later this year.
Then again, at the young age of still only 23, Jung Ji So probably has a lot more energy than many of the rest of us.
No more information about the Miss Granny drama has been released as yet, except that veteran actress Na Moon Hee will play Oh Mal Soon at 70-years-old, and that Kwon Hae Hyo has also signed onto the cast.
We will keep you posted as we learn more.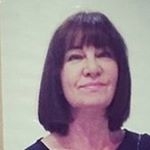 Latest posts by Michelle Topham
(see all)