British soul collective Jungle's 'Happy Man' was played on the You soundtrack this week — You, Season 2, Episode 1, "A Fresh Start".
The song was heard at the beginning of the episode as we see Will walking around, as he explains why he has moved to Los Angeles, and as he heads to an apartment complex trying to find a place to rent.
Jungle's 'Happy Man' is from the collective's album For Ever. Released in September, 2018 via XL Recordings, the 13-track album was the group's second full-length release.
Five singles were spawned from it, and the album itself hit charts in nine countries in Europe and North America including Spain, Belgium, France, the United Kingdom and the United States.
The release of 'Happy Man' also came with a music video with the band members sitting around watching TV, while then new group member and now former member singer, dancer and choreographer Nat Zangi shows off various dance moves.
The song's appearance on the You soundtrack is not the song's first TV show feature either, as it has previously been used on shows like Power, Marvel's Runaways, The Resident, Baby and the UK reality show Love Island.
Listen to Jungle's 'Happy Man' in their official music video below. It's mellow, yet upbeat, cool yet a little disturbing.
That is probably because it was written as the group's way of telling young people to stop chasing a supposed 'life goal' and, instead, just enjoy life as it unfolds.
The group's sophomore album For Ever can also be heard in the Spotify player below that.
Other music from You, Season 2: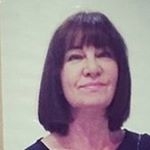 Latest posts by Michelle Topham
(see all)