Daily Dose of Sunshine one of 3 K-dramas on the Netflix Top 10 list
The most-watched Korean TV series on Netflix for the period of November 6th to November 12th is the recently released Daily Dose of Sunshine.
The new K-drama stars Park Bo Young, Yeon Woo Jin, Jang Dong Yoon and Lee Jung Eun, and was released on the world's biggest streaming platform on November 3rd.
The Korean drama is also a Netflix original, which fans of the genre will know means, unlike most TV series coming out of Korea, all episodes of the drama were released at the same time.
That makes it perfect for a binge watch, eh?
Daily Dose of Sunshine is also one of three K-dramas currently on the Netflix Top 10 list, alongside Strong Girl Nam Soon and Castaway Diva, proving once again the Korean takeover of the streaming platform is still going strong.
Even though Netflix does an absolutely abysmal job of promoting them before they air.
How many hours was Daily Dose of Sunshine watched?
According to the new numbers released from Netflix via their Tudum site, Daily Dose of Sunshine was watched more than 2.8 million times last week, with 36.4 million hours viewed in total.
The Park Bo Young-led K-drama was in the Top 10 in 28 countries.
They include Bolivia, Nicaragua, Panama, Chile, Brazil, Hong Kong, Thailand, Vietnam, India, Saudi Arabia and Japan, as well as in the K-drama's country of origin South Korea.
The Korean drama also seems to be well-loved by those international viewers watching it, as it is currently rated a very high 8.8 out of 10 on My Drama List, a site notorious for having users who rate lower than on other sites.
Meanwhile on IMDB, Daily Dose of Sunshine is currently being rated a solid 8.3 out of 10.
Daily Dose of Sunshine tells the story of Jung Da Eun (played by Park Bo Young), a young nurse working in the neuropsychiatric department of a university hospital who has a unique way of interacting with her patients.
You can watch all 12 episodes of Daily Dose of Sunshine on Netflix now.
If you enjoy a drama that is quirky, heart-felt and touching with excellent performances from its entire cast, you should.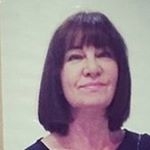 Latest posts by Michelle Topham
(see all)