Family: The Unbreakable Bond, Episode 3 audience falls over 1 percent from its premiere
With the new ratings in from Nielsen Korea for the K-drama Family: The Unbreakable Bond, Episode 3, it appears the show's latest episode earned its smallest audience since the comedy spy drama premiered on tvN on April 17th.
That audience was 3.71 percent nationwide in Korea, and 4.39 percent in Seoul.
That means the drama saw a drop of .44 percent nationwide from its previous episode, and a much smaller .14 percent in Seoul, as well as a drop of 1.16 percent and 1.39 percent respectively from its Episode 1 audience.
Advertising
But, only three episodes in, and with nine more yet to air, there is still plenty of time for the comedy drama to turn its audience numbers around.
International viewers and Family: The Unbreakable Bond
Unfortunately for most international viewers, however, Family: The Unbreakable Bond is still not legally available on most platforms outside Korea.
That prevents the drama making up its falling audience numbers in South Korea with those of international audiences who may be more receptive to the comedy drama.
Yes, Family is streaming via Disney Plus but only in a few select regions.
And, as Disney Plus is the least-viewed platform when it comes to fans of Korean dramas who generally use Netflix and Viki anyway, most of the drama's international market is blocked off from watching it legally.
Advertising
Plus, with Disney going all in on "woke" in the United States, while still happily selling its services in countries with some of the worst human rights violations in the world, there is a sizable number of people who will never pay for a Disney Plus subscription.
Regardless of what must-watch Korean drama is streaming on it.
You can also see these low numbers on sites like My Drama List, where only slightly over 5,000 people are currently watching Family: The Unbreakable Bond.
Was the drama to air on Netflix of Viki, however, you would quickly see that number rise.
Especially because Family: The Unbreakable Bond features the stellar main cast of Jang Hyuk, Jang Na Ra, Chae Jung An, and Kim Nam Hee.
All of whom deserve a much larger audience than that Family: The Unbreakable Bond, Episode 3 was able to pull in.
And man, it looks funny!
Episode 4 of Family: The Unbreakable Bond will air on tvN at at 20:50 (KST) tonight. Let's see if it can do better with the audience it is able to entice.
Meanwhile, watch the promo for the next episode via tvN Drama's Instagram below.
View this post on Instagram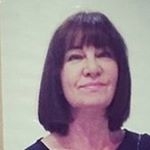 Latest posts by Michelle Topham
(see all)