The ongoing Korean drama May I Help You is managing to hold onto a pretty steady viewership with its just released Episode 11.
May I Help You Episode 11 garnered a 3.0 percent viewership in South Korea nationwide on Wednesday, December 7th according to Nielsen Korea.
That is only half a percentage point down from the previous episode, and between 1 percent and .5 percent higher than some other previous episodes.
The drama is directed by Shim So Yeon (Here's My Plan), and stars  Lee Hye Ri and Lee Jun Young as funeral director Baek Dong Joo and errand service employee Kim Tae Hee/Butler Kim.
It tells the story of Baek Dong Joo who is able to see and speak to dead people. People who often have one last request, before they move onto the afterlife.
If she is able to help them with that request, she has a good day. If not, her day will be filled with nothing but bad luck.
Kim Tae Hee tries to help her with these requests and, as you might expect, feelings between the two begin to develop.
The drama is currently airing on MBC in Korea every Wednesday and Thursday evening.
Watch the May I Help You trailer below. You can catch it outside Korea via Amazon Prime Video in some regions of the world.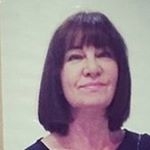 Latest posts by Michelle Topham
(see all)