The first official poster for the upcoming new Korean drama The First Responders has just been released and, if I wasn't already excited about the latest Kim Rae Won vehicle, the poster would definitely make me so.
That is because the The First Responders poster features the drama's three lead characters — Kim Rae Won (front), a police detective team inspector with a high arrest rate, Son Ho Jun (left), a firefighter who is working as a fire investigator in order to help right wrongs, and Gong Seung Yeon (right), a paramedic whose job means more than anything to her.
All three are looking down at the camera, and obviously incredibly passionate and serious about the jobs they perform, and the important service to the community that they provide.
The First Responders tells the story of three public service officials who work together on a joint response field team on everything from crime and disasters like fires and traffic accidents, to public emergencies.
The series is directed by Shin Kyung Soo (Joseon Exorcist), and was written by Min Ji Eun (Partners for Justice).
It also features a stellar cast, with Ji Woo, Kang Ki Doong, Son Ji Yoon, Seo Hyun Chul, Woo Mi Hwa and Jung Jin Woo among others in supporting roles.
The First Responders has currently been greenlit for two 12-episode seasons, with the first season due to premiere on November 12th and Season 2 in the second half of next year.
The Korean drama premieres on SBS on November 12th at 10pm KST.
Watch the trailer below, and let's hope we will get it soon after on Viki, eh? As this one looks like a lot of fun.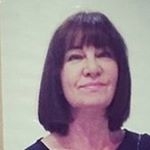 Latest posts by Michelle Topham
(see all)