I don't usually bother talking about teaser videos released to promo artist's upcoming albums. But, there is one I'm going to talk about today, because it's already getting such huge views. The third teaser video for South Korean girl group Red Velvet's 'Dumb Dumb'.
Red Velvet (or 레드벨벳 in Korean) is a relatively new girl group on the K-Pop scene, having only been together since mid-2014. Since then, though, they've been polarizing fans in Korea after their agency made a comment that they are better than the hugely popular girl band Girls Generation.
That small problem, however, does not seem to have stopped the third teaser video for Red Velvet's 'Dumb Dumb' attracting massive numbers of views — almost 190,000 views in just the seven hours since it was released. And following on from teaser videos number 1 and number 2, which already have 840,000 and 545,000 views and counting.
'Dumb Dumb' is from Red Velvet's debut album 'The Red', which will be released at midnight on September 9th.
Watch the teaser video for the lead single below. The record company is describing it as an uptempo dance track. In just three more days, we'll know for sure.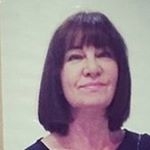 Latest posts by Michelle Topham
(see all)