Since British indie rock band Kaiser Chiefs released their new single 'Parachute' last week, I must have listened to it 50 times. Which is a lot for me — someone who listens to 50 just-released-songs a day as part of my job.
And now Kaiser Chiefs has released the official video for 'Parachute', I'm probably going to listen to and watch it 50 times more as well as, not only is the song still so addictive, the video is beautifully done too.
The official video for Kaiser Chiefs' 'Parachute' is nothing more than lead singer Ricky Wilson running his very own diving competition while wearing a selection of costumes — a red and yellow track suit and goggles, green shorts, a stripy vest, a boating hat and wings, two parts of a three-piece suit, a super hero outfit complete with cape and an animal costume — but it's adorably cute and funny.
Especially when the rest of the Chiefs hold up point cards to score his dives.
As for the song, it is from the band's upcoming sixth album Stay Together, and was produced by Brian Higgins (Girls Aloud) and mixed by Serban Ghenea.
Pre-order Stay Together now. It is due for release on October 7th. And stick the 'Parachute' video on Repeat Rotation. I've watched it six times already.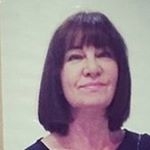 Latest posts by Michelle Topham
(see all)