I discovered the Icelandic indie folk rock band Kaleo last year, when they released their single 'I Walk On Water'. A single that, if it had been recorded by an American band, would probably have shot to the top of the charts as it's really that bloody brilliant.
Since then, Kaleo has also released a video of the band performing 'I Walk On Water' at at the Icelandic Listener Awards in 2014. (And, yes, they won three awards there). And it's that performance and this song that is my Repeat Rotation Video today, as hearing Kaleo's 'Way Down We Go' on a TV show soundtrack last week reminded me how fabulous it was.
Because, come on, how could you not fall in love with lead singer Jökull Júlíusson's voice — all that raspiness and heart — and with those amazing guitars.
Watch them sing 'I Walk On Water' live in the video below. Isn't that gorgeous? And, yes, if there is a God, Kaleo is going to be huge. You read it here.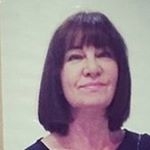 Latest posts by Michelle Topham
(see all)