After binge-watching the Korean drama What's Wrong with Secretary Kim? a couple of months ago, followed soon after by Extraordinary Attorney Woo, one of the first things I did after finishing both was to go in search of more information about supporting actor Kang Ki Young.
An actor I thought stood out in a couple of other K-dramas as well, as he did such a superb job.
So to hear this week that 39-year-old Kang Ki Young is likely to soon be getting his first leading role in the upcoming JTBC drama I Will Go Until the End thrilled me now end.
After all, an actor that talented should be getting far more recognition than he has been during his more than decade-long career.
According to various reports this week, Kang Kin Young will be playing the male lead role in I Will Go Until the End (aka 끝까지 간다 in Korea), with the actor's agency — Namoo Actors — also confirming he had received an offer to star in the drama and was seriously considering it.
Park Jin Suke (Haeundae Lovers) is directing the drama, which has been written by Jung Hee Sun.
Lee Ji Ah (The Penthouse: War in Life) has also been named as the female lead in the drama.
Kang Ki Young's recent acting career
Meanwhile, Kang Ki Young recently completed filming for Extraordinary Attorney Woo, and is likely to also star in the second season of the drama due to release in 2024.
He also starred in the drama Moment in Eighteen in 2019, and had supporting roles in Terius Behind Me, I'm Not a Robot, Queen for Seven Days and Tunnel, as well as had co-starring roles in the films The Most Ordinary Romance and The Book of Fish.
His starring role in the yet-to-be-released movie The Point Men is still waiting to see the light of day.
Kang Ki Young was also awarded Best Supporting Actor at the Soompie Awards for his superb performance as Park Yoo Shik in the aforementioned What's Wrong with Secretary Kim?
Watch some of his performance in the clip from the popular rom-com below, and you will immediately see why.
With his now very-likely first lead role coming up in I Will Go Until the End, it looks like 2023 will be an even better year for the Korean actor, eh?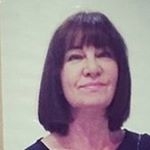 Latest posts by Michelle Topham
(see all)