I'm a huge fan of The CW fantasy horror series Supernatural, and I'm currently coming to the end of a binge watch session of all 10 of the current Supernatural seasons. One of my favorite episodes of the show is the 200th episode — Season 10, Episode 5 "Fan Fiction"— when Sam (Jared Padelecki) and Dean (Jensen Ackles) go to a school in Flint, Michigan to investigate the disappearance of a teacher.
While there, the two brothers come across a high school production of Supernatural — a musical based on the books about Sam and Dean's adventures.
In one scene, the teenage cast sing a slow version of the Kansas song 'Carry On Wayward Son', the track that often plays during various episodes of the show — and it struck me what a beautiful song it really is. Even in its original rock version.
So, I'm playing Kansas' 'Carry On Wayward Son' as my Repeat Rotation Video today. It's from their 1976 album LeftOverture, and it's classic rock at its finest. Listen to it below — with headphones and loud.
And then watch and listen to the slower more mellow version of 'Carry On Wayward Son' as seen on Supernatural's Season 10, Episode 5 below that — it's gorgeous.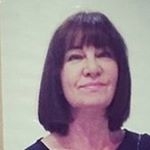 Latest posts by Michelle Topham
(see all)