Bronski Beat's 'Smalltown Boy' has been one of my favorite tracks for decades. Ever since it was first released in 1984, and I featured it on my British Exports radio show. But now there's a new release of 'Smalltown Boy' from Belgium's Kate Ryan recently out that's definitely a rival for my affections.
Kate Ryan's 'Smalltown Boy' is actually called 'Runaway (Smalltown Boy)' and is a much more mellow version than the original synthpop song. In fact, this one is more house. It's also only available on the Mnm Summertime 2015 compilation album at the moment.
As for Ryan, you might remember her from the 2006 Eurovision Song Contest with her song 'Je T'Adore' although, sadly, she didn't make the final. Never did understand why.
Now, watch her latest offering below, as this cover of Bronski Beat's 'Smalltown Boy' is cool.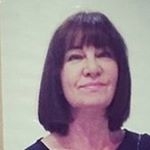 Latest posts by Michelle Topham
(see all)